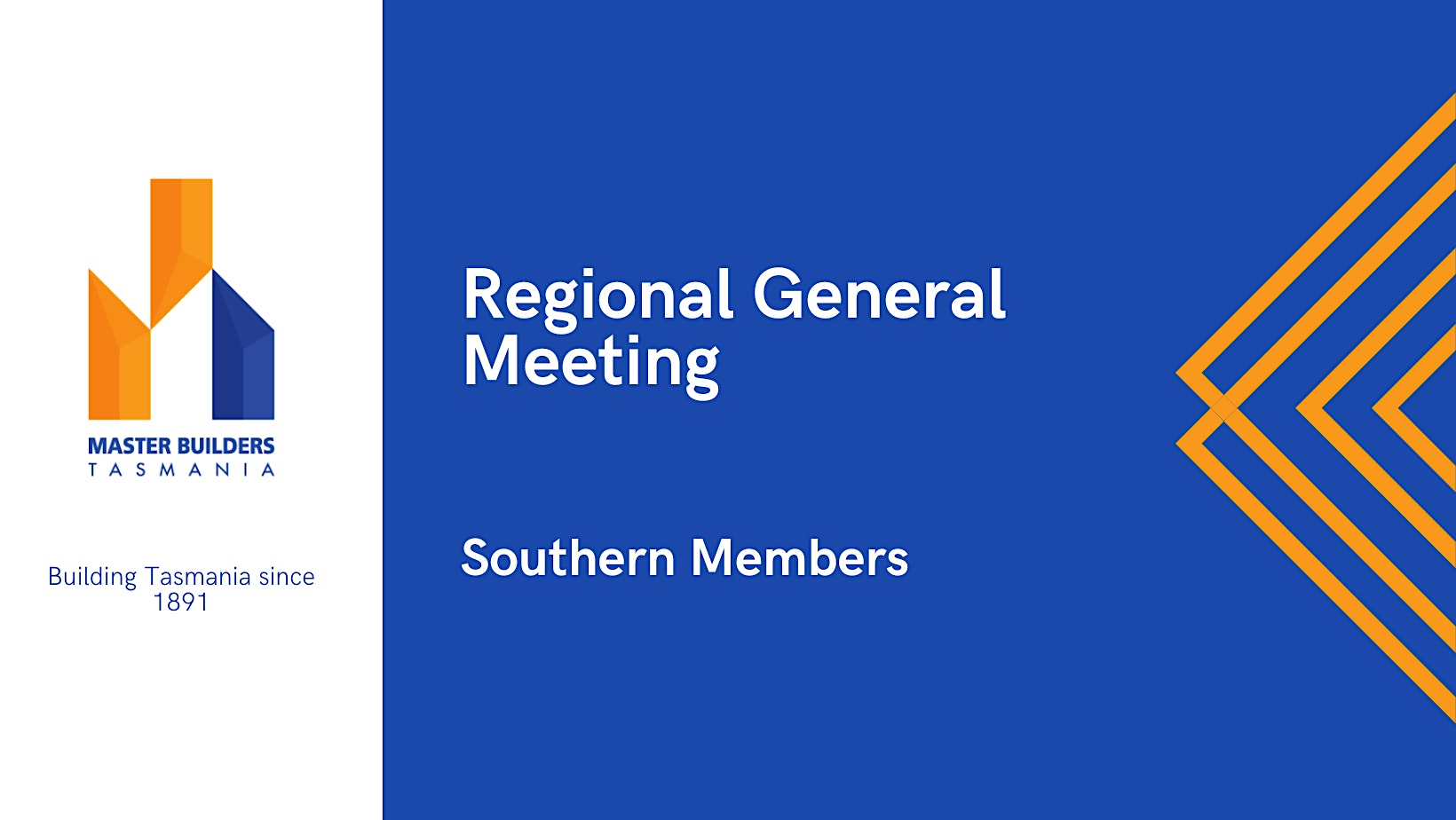 Southern Regional General Meeting
Members are welcome to attend the Southern Regional Meeting.
Venue: Clennett's Mitre,10 Huntingfield Ave, Kingston TAS 7050
Industry Discussion: Smart Energy – Presentation from Smart Energy – Update on solar solutions that reduce the energy costs of Australian households and businesses whilst improving Australia's green footprint.
Food & refreshments included.
Attracts 1 CPD point (Maximum 4 per year for RGM'S)