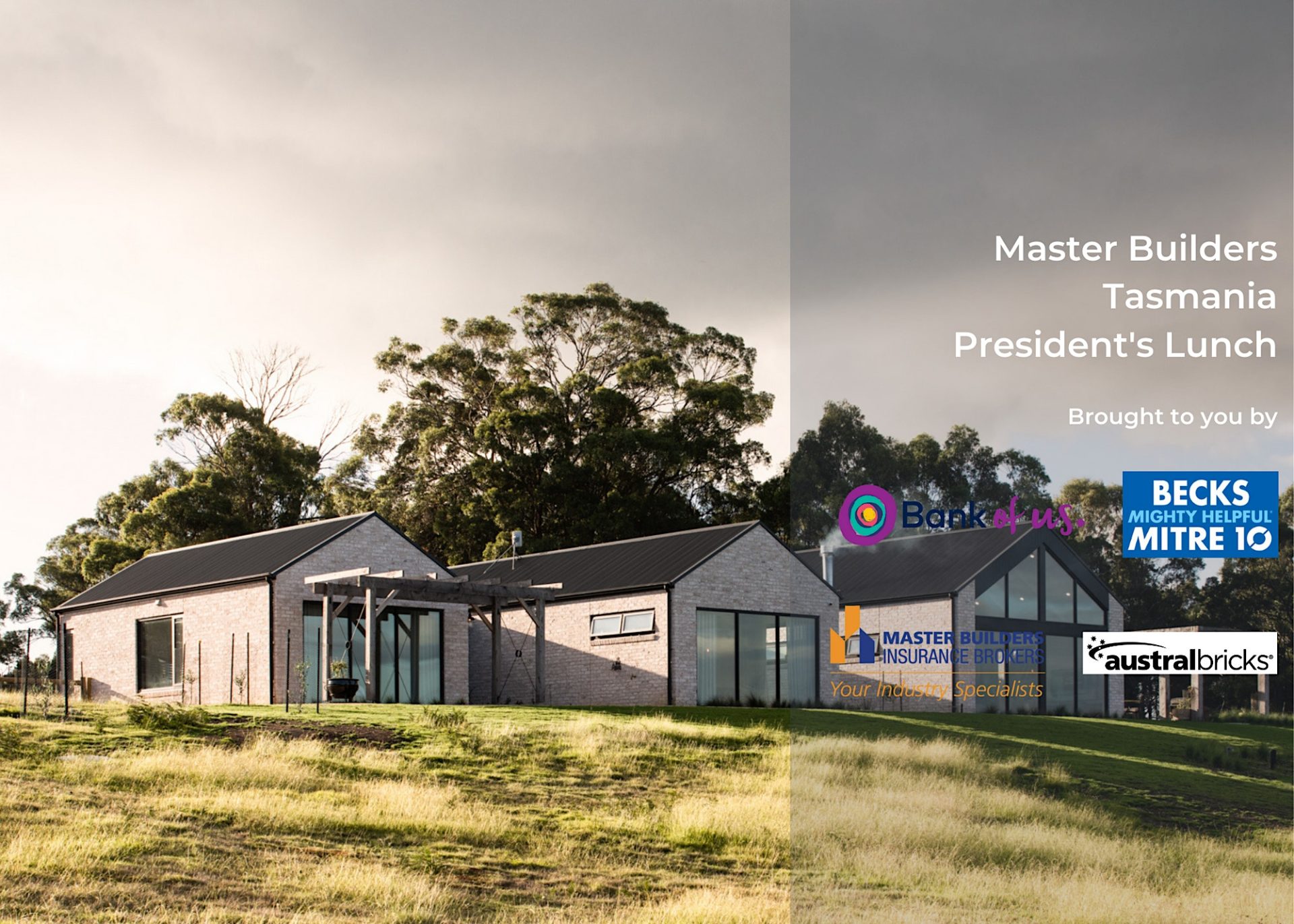 Mr Tony Streefland invites Members to attend Master Builders Tasmania Presidents Lunch
Join MBT President, Tony Streefland and Matthew Pollock, MBT CEO, for a relaxed lunch at Silos Hotel, 89 – 91 Lindsay St, Invermay TAS 7248.
Guest Speaker is Errol Stewart, Tasmanian property developer, businessman and owner of JMC Property Group.
JMC Property Group is an experienced construction company with a long history in Tasmania. JMC Property Group builds a range of residential and commercial construction projects. They have completed several landmark projects and received many industry awards for excellence.
This is a lovely opportunity to thank Tony Streefland for his service to Master Builders Tasmania as President, and to the Building and Construction Industry while also recognising and welcoming MBT's Life and Honorary members.
With thanks to our sponsors, Bank of Us, Master Builders Insurance Brokers, Austral Bricks and Beck's Mitre 10 for supporting this wonderful event, we all look forward to sharing the lunch with you.