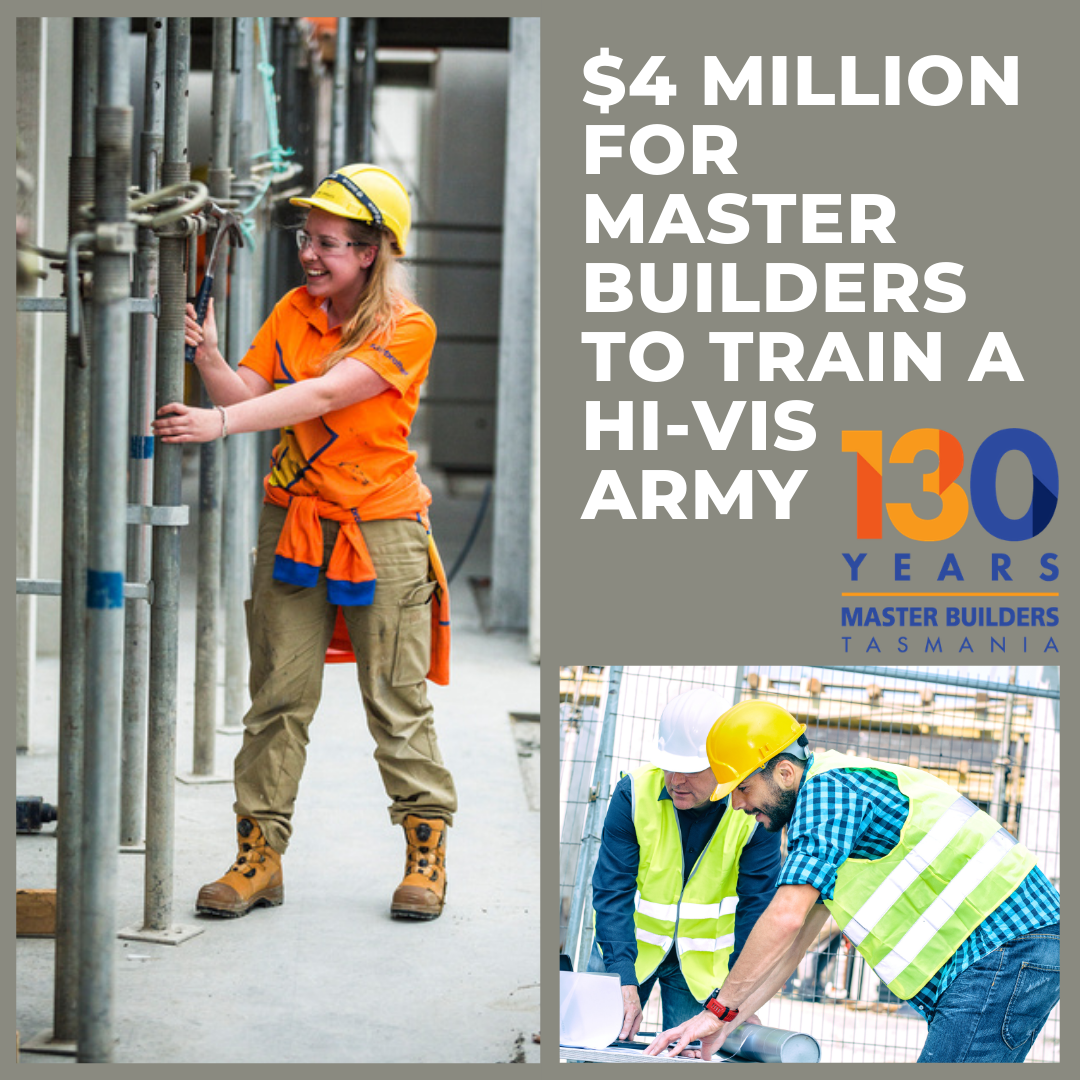 $4 million for Master Builders to Train a Hi-Viz Army
The biggest challenge for our industry over the next decade will be delivering the $16 billion in infrastructure and 30,000 homes needed to meet demand and improve the living standards of all Tasmanians.
We need a bigger and better trained construction workforce to deliver this work. We will need to grow the workforce by 25% by 2025. This is an ambitious goal, but with a pledge from the Liberal Party to support Master Builders with $4 million to train the next generation of Tasmanian tradies we can do it!
Tomorrow at the ballot box it is worth considering who will better support our industry and give more Tasmanians the opportunity build careers in construction while we rebuild our State.
Authorized by Matthew Pollock, Master Builders Association Tasmania