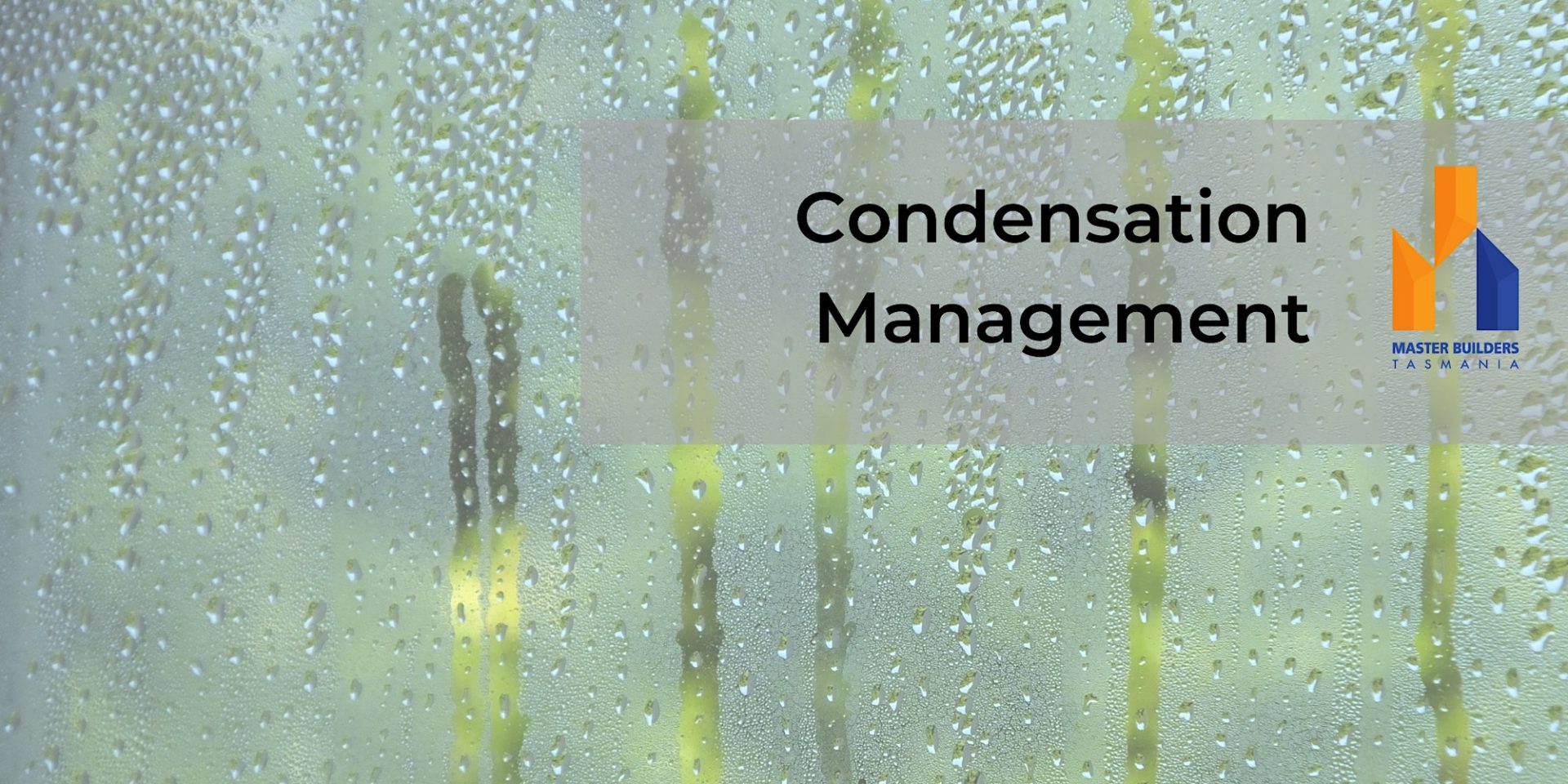 Earn 6 CPD Points – Theory held at MBT Devonport Office, and practical component held at Mead Con.
6 CPD Points
Condensation Management
For those who have a basic knowledge of condensation management and air tightness, this course goes the next level to look at more advanced principles.
Attendees must have completed condensation training, passive house training, energy rater training or equivalent before attending Condensation Management.
The course includes:
• Understanding differences in 7 star and higher buildings
• Latest research on mould risk in Australian buildings
• Managing air tightness, ventilation, and indoor air quality
• Understanding membrane systems and technology
• Practical sessions on the installation of membranes and components
The course is intended for builders, designers, tradespeople, energy assessors, building surveyors, architects etc. Approximately 50% of this course is practical installation of materials.
The sessions will be presented by industry experts including Dr Mark Dewsbury, Sean Maxwell (ATTMA), Jesse Clarke and Daniel Jakobs (Pro clima).